Hey there everybody, hope all of you guys are safe and sound and ready to go through the next content of ours that will empower you to make your business dream come true. After getting every bit of idea the categories and requirements of the business in the last articles, you may end up thinking "how to launch my own business?" So here I am to help you and we will discuss each step to launch a new business in great detail.
Starting a business on your own can be a motivating idea especially if you are not happy with 9-5 jobs. The thought of doing something on your own is great because you have the freedom of not working continuously for hours in a contained office. You don't have to report the boss. You are in the track of endless profit.
Starting a business is not as simple as it looks. It is stressful, challenging, and yes time-consuming too.
Okay everybody we are, The Content Bot a life passionate and ambitious team working towards empowerment and upliftment of everybody around us. When you make people around you grow, you grow automatically, that's what we believe in. Knowledge is the only pool of resources, that grows when you share it enough. So why wait here, let's hop on to discover and experiment with various strategies that would make sure that you grow, reach out, and make an influence in the life of people around you.
So let's get started on our discussion on how to launch your Business?
What are the business challenges?
It is really easy to come up with a new idea, we all have few in our pocket, at this moment. But if you only follow your passion, you may not come up with the right idea. As most of the business idea keeps on changing with customer's review. I have seen most of the entrepreneurs in my life, who have turned over the original plan just to address the customer's requirement.
First, come up with your initial idea as the starting point of your business. And with time this idea will eventually change. I know its frustrating for anyone to change vision and plans every week. However, change is required, as you cannot fit an unwanted undesirable solution in people's lives. The total changes in your revenue model, branding, products, and every single thing related to the business will end up to be "the right" idea. And you will end up with the product or service that people like and recommend.
So, our first challenge is developing a business vision or idea.
This is the first challenge that you will come across as an entrepreneur when you will start a business from scrap. Developing an idea creatively or finding the right business idea is not an easy task. As an entrepreneur, you are expected to see beyond others. You have to see opportunities, where others only see problems.
But this is just the beginning. The main struggle starts when you have to forge the opportunity into an effective business idea. It is like turning lead into gold. That's why I am using the term challengee to describe the process of transforming problems into a successful business idea. Below I have created a flow chart to describe how this process goes and how can you create value out of nothing.
Step 1: Identifying the problem
Step 2: Seeing an opportunity in that very problem
Step 3: Coming up with a solution
Step 4: Forging the opportunity into a brand new business idea
Step 5: Integrate your solution effectively into your business plan
Most people are comfortable doing things most traditionally, but t an entrepreneur must envision and forecast alternative ways for the future.
Now, How to deal with the business challenge?
When you are going to starting a business, it is required to understand the reason for starting. For some, it is a problem to be solved. For some, it will be a passion to be explored. It will be a luxury product and for some initiating a business is just for a good revenue generation. So, what is your main reason to start it out?
When you got the reason. If you are going to solve a problem, there are few things to first identify. Firstly, for the problem which is already there, what is the current solution that people are offering. You have to check this as a first thing. Secondly, for the problem which is already existing, how are people facing it and what kind of difficulties are they facing? find out whats lack behind in this state of the art solution. Then analyze the data to get the idea about the market trend in that field. Depending on this data, you will be able to decide how to fix the price, or what kind of affordability level will you going to be fixed.
Decide the nature of the business
Okay no after understanding your reason, after analyzing your market, the next thing you are going to do is decide the module of your business. What are you going to sell in the business? Your business module can be service-oriented, merchandising oriented, or manufacturing-oriented.
Service-oriented–this kind of business can be something related to selling expertise, such as IT, marketing, event organizers, etc, or it can be food kiosks, restaurants, etc.
Merchandising oriented – this kind of business is related to retail, trading, distributing, and wholesale. A good example of this kind of business is retail outlets, departmental stores. That is it is mostly about buying and re-selling goods.
Manufacturing oriented – In this kind of business you have to combine the raw materials, labor, and equipment and then turn it into a saleable product. For example, manufacturers of clothing, bags, daily essentials, cars, gadgets, etc.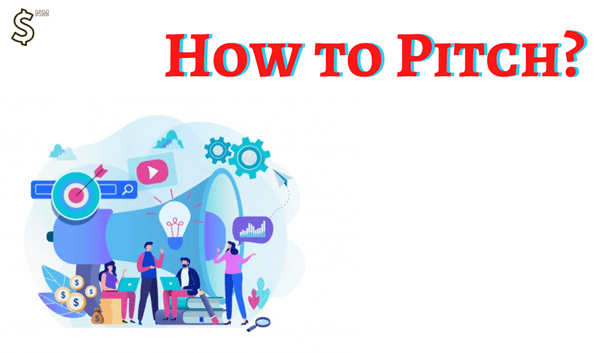 How to pitch your business?
Being a freelance business professional, you have to get involved in each aspect of the company. Your responsibility includes building an efficient marketing pitch, for your business. So what do we mean by marketing pitch? Simply defined, it is a clear line of talk or promotion which is designed to convince someone to get interested in your product or service through a presentation or something like that. In this way, you can end up gaining new clients for your business.
As a freelancer, it is important to know what should be your marketing pitch and strategy and how to build an efficient pitch to benefit your business.
How are the pricing methods?
When it comes to pricing, you can choose between two pricing methods. One is the market pricing method and another is a premium pricing method
Market Pricing methods:
Market penetration pricing or discount penetration pricing is a strategy to keep the price in a low to shut out any potential competition. The main aim of this strategy is to get new customers quickly based on low price. This type of strategy will be very effective for companies who have carefully done all market analyses and know how they will provide the resource to make it work. It creates a price war when implemented in the existing market. It boosts the sales volume and increases the market share in very less time. but the main issue with this method is that it becomes difficult to raise the price later and that could cause a lower profit potential.
This isn't the end. Know more about the various other pricing in the upcoming Blogs.
Premium pricing method with target offers:
The second method is to fix the product/service is a higher price, and then upon the market, and whether you get a customer or not, you can give targeted offers. This method will give the impression that your brand is a luxury brand. This will help to create a great brand image. This type of pricing strategy works better in segments and industries where a strong competitive advantage exists.
After that, you can introduce it to the market as a compliment. For example to give it as a free product with like-minded other products. As if you are giving it for free, people got interested in it quickly. That's the main motive of it. So, in that way, we can sell the product.
Deal with Customer Feedback:
After that that when you are done with the marketing goal and pricing, the next thing you have to deal with customer reviews.
Emotional analysis of customer review:
You have to judge it judicially how the market has reacted with your brand. You have to do an emotional analysis. That is whether people are happy or not happy with your brand. Whether people out there are preferring your brand or they keep it as an option. In the next advance stage, we have to see, whether people are recommending your brand. Or they are giving negative feedback about your brand. This is all about the emotional analysis.
Technical analysis of customer review:
You have to analyze how people feel about the features of your product. Check whether the brand satisfies the problem? Are customers happy with the features? Or, people are not very satisfied with it.
Comparative analysis:
After emotional and technical review, this is the time to deal with comparative analysis. At this time, we ask the customers whether they like the product, whether it is solving the issue they are previously facing? Or they are preferring other comparative product at the same price available in the market? In short, you have to get an idea of how would they rate your product or your service.
So after these all steps, you can go for a pilot launch or an initial small-scale implementation. This proves the viability of your potential project idea. Depending upon the performance of the pilot launch, the next thing you can consider is mass production.
If you like reading it, do Like, Comment, Share Subscribe to The Content Bot Social Media & our exclusive Podcast to stay Updated!
Stay Successful & Keep Moving Digital.